Managing a remote team during COVID-19 outbreak
As the Novel Coronavirus (COVID-19) pandemic worsens and precautionary measures increase globally, many businesses are asking their employees to work from home in the hope of slowing the spread of the virus and protecting the health and safety of their workplace.

This change brings with it a new set of challenges for both employers and employees, so knowing how to maintain stability and maximise staff engagement will be essential for business continuity.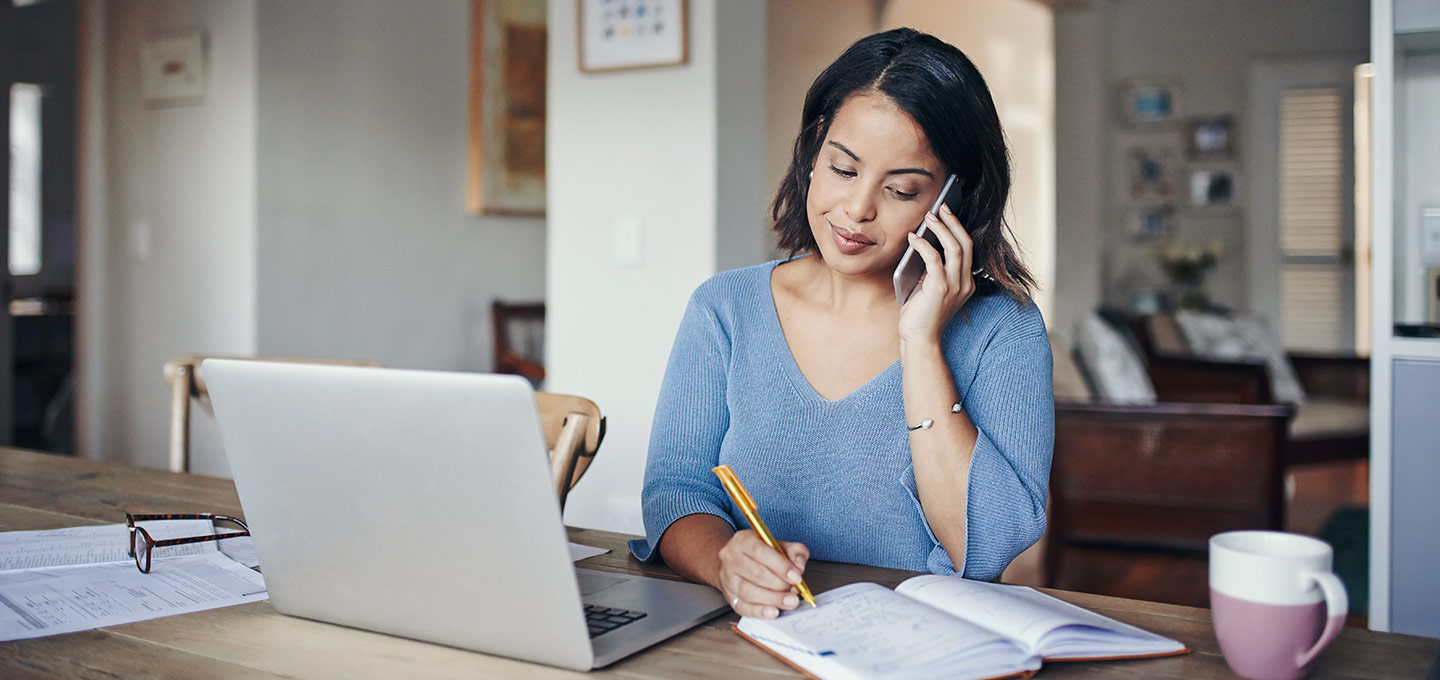 Whilst an increasing portion of the modern workforce already work from home, to some degree, many employees are now working out of the office and away from their colleagues for the first time because of the COVID-19 pandemic.
With such a sudden transition from working in an office to a home environment employees can be left feeling unengaged and isolated. Finding ways to help employees stay focused in their new environment and managing time and communication effectively are just some of the challenges businesses now face.
What can managers do to help employees keep focused and productive when working from home?
Maintain a regular schedule - encourage staff to maintain a regular routine, just as they would if still working from the office. For example, waking up at a normal time and logging on, taking lunch breaks etc.
Conduct structured daily check ins - pick a time each day where you can check in and correspond with your team. This can either be done one-on-one or as a team if the work is collaborative. This can help you gauge how well your employees are keeping up with their workload or if there are any tasks that are falling behind. It also gives employees a chance to raise any concerns or questions they may have.
Stay connected - this should be in more ways than just touching base via email. It is important to keep your team connected and feeling like communication is still open despite being so separated. There are plenty of free applications that you can use to easily facilitate video chats and live team conversations including Microsoft Teams, Skype and Zoom.
Take breaks - taking regular breaks can help to maintain motivation and to avoid burnout for those who may work in excess of normal business hours. It can be helpful to set alarms either on your phone or computer to remind you to take a break, stretch, speak to a colleague etc.
Provide opportunities for remote social interaction - This is about finding ways for your team to interact socially despite being away from the office and each other. This can help address feelings of isolation and reminds employees they are part of a team. For example, leave some time at the beginning of team check-in calls to catch up and discuss non work-related topics, hold video coffee breaks or after work drinks etc.
Provide engagement and emotional support - when employees find themselves working from home suddenly, they may feel disconnected and lonely. This can impact their ability to work efficiently. Managers should acknowledge this stress and listen to the concerns of employees to help boost team morale and productivity.
To-do lists - it may be helpful for you and your team to create a task list or schedule out your day to ensure you are still meeting your goals and not falling behind on tasks.
How Quanta can help
The effects of the ongoing COVID-19 pandemic are being felt by all. As the global situation worsens, businesses are now facing a new set of challenges.
Should your clients have questions regarding their insurance implications during this time or if you require any further information, please don't hesitate to get in touch with our team.
The information provided in this article is of a general nature only and has been prepared without taking into account your individual objectives, financial situation or needs. If you require advice that is tailored to your specific business or individual circumstances, please contact Quanta directly.
References
https://hbr.org/2020/03/a-guide-to-managing-your-newly-remote-workers
https://www.bbc.com/worklife/article/20200312-coronavirus-covid-19-update-work-from-home-in-a-pandemic
https://business.linkedin.com/talent-solutions/blog/work-flexibility/2020/tips-for-managing-remote-workforce-during-coronavirus
Found this article helpful? Share it using the links below.